Knocking things over might seem like a cat's favourite pastime. Sometimes, this behaviour can be super adorable, but sometimes it can really test a cat owner's patience. But the one question that's got everyone stumped is – why do they even do it? Well, thanks to years of research on our feline friends, we have a few ideas why they do it, let's have a look.
1. Predator Instinct.
Cats are predators. Thousands of years of living in the wild and hunting have left them with instincts that still kick in, even though they live comfortable indoor lives today. One of these instincts is to check if their prey is dead or alive. Unfortunately, this imaginary prey might be your favourite vase that is now shattered, as is your heart.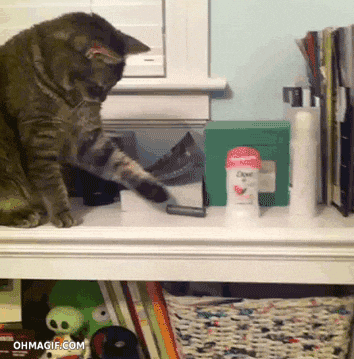 2. Playtime!
Cats also love to play. So when boredom kicks in and you're not around, they'll just knock something over to keep themselves entertained. If the object rolls, then they'll have a gala time chasing it around. When they get bored again, they'll find something else to knock over and the cycle goes on.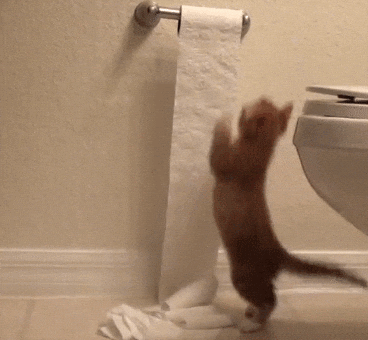 3. I want your attention.
This is what your cat is saying to you when he/she knocks something over. Researchers believe that a cat knocking something over is a tell-tail sign that they want your attention. Just think about it, when your kitty taps over an object, what happens – you hear the sound and come rushing out. Cats are smart, and knowing that you'll come running over, they'll do it when they are hungry or their water bowl is empty, or when they feel they require your undivided attention, which is most of the time.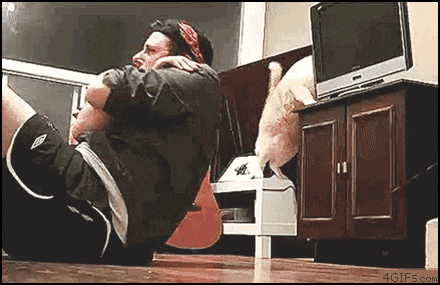 So, the next time your cat knocks something over, it's either that they're acting on their natural instinct, wanting to have a little playtime or simply looking for your attention. Either way, it's just your cat being a cat but if this gets on your nerves sometimes, there are a few things you can do.
-Firstly, make sure kitty's food & water bowls are full – a task made easy with an automatic dispenser bowl. Also, make sure your cat's litter box is cleaned regularly.
-Secondly, rotate your kitty's toys. Get them something new to play with every week or so to ensure they are never bored & knock things over from your desk, table or shelf.
-Third, keep delicate things or anything that can be shattered away from table & desktops or shelves. This will ensure that even if your cat knocks things over, they don't shatter & create a mess.
-Fourth, ignore the behaviour as much as possible. Sure, check to see if the bowls are empty or litter box is full, but try to not make too much of a fuss. Soon enough, your cat will realize that this no longer gets your attention, eventually breaking the cycle.
We hope this has been helpful, good luck and all the best – have a pawsome day!